What is Boudoir Photography? Where was boudoir derived from, and when did women start feeling it was time to love their damn selves in all of their glory? The roots of Boudoir Photography started in the 18 century. The word Boudoir actually doesn't mean bedroom much to popular belief. Although it is most commonly used that way, boudoir was actually an AREA in a woman's bedroom where they could go to sulk.
Well, that sounds pleasing, doesn't it? Think about it, however, have you ever ugly cried? It's a very intimate thing to allow yourself the space, to be your rawest, most true form. Although the main goal of boudoir photography is to sensually and intimately capture the beauty and self-assurance of women, what Lea Flores has found in her Colorado Springs Boudoir Suite, is a place where women feel safe and able to let free of their inhibitions. So how does one get prepared internally and externally for this most intimate experience?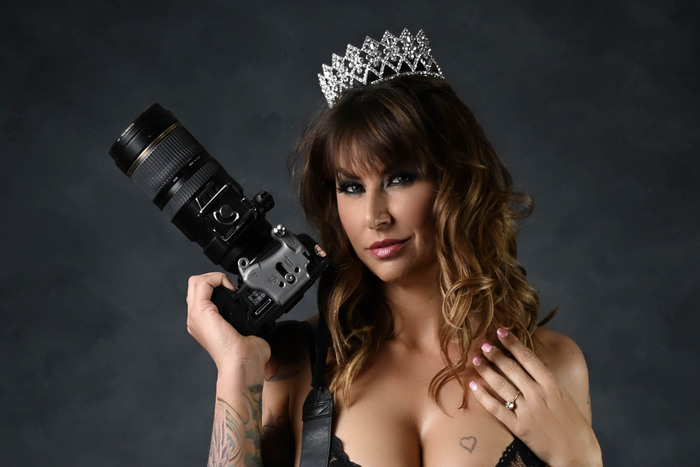 Well in the words of Colorado Springs's Premier Boudoir Photographers herself, Lea recommends first and foremost, getting a good night's sleep. Resting up, even with all the nerves is imperative. This will give you a natural, healthy glow and help you feel refreshed and relaxed during your boudoir session. Drink plenty of water in the days preceding your boudoir shoot to stay hydrated. This will keep you feeling more energized and maintain your skin looking young and vibrant.
We have a very skilled hair and makeup artist who will make you feel your best with top-notch products in the industry. Additionally, Our makeup artists always make room for you to enjoy and relax before the experience.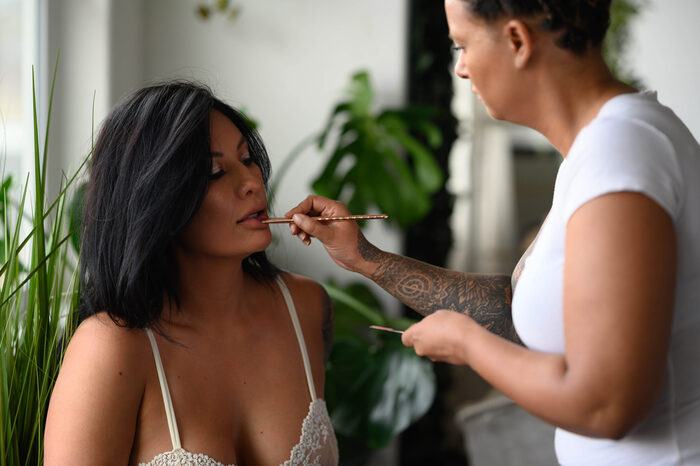 Pose practice: You know those selfies that you take privately, it's time to bust them out for you Boudoir Photo Shoot. Take some time to hone your poses in front of a mirror. This will make you feel more at ease and certain throughout the photo shoot. Don't feel like you know how to be sexy? Don't worry, Lea will make this process super easy, guiding you from head to toe. Be sure to discuss your expectations for the shoot with Lea in order to avoid any misunderstandings. Lea offers a free boudoir consultation, there you can tell her what you want to accomplish and what you are comfortable with. With Lea's experience and some of your ideas, magic will happen the day of and your boudoir pictures will be stunning!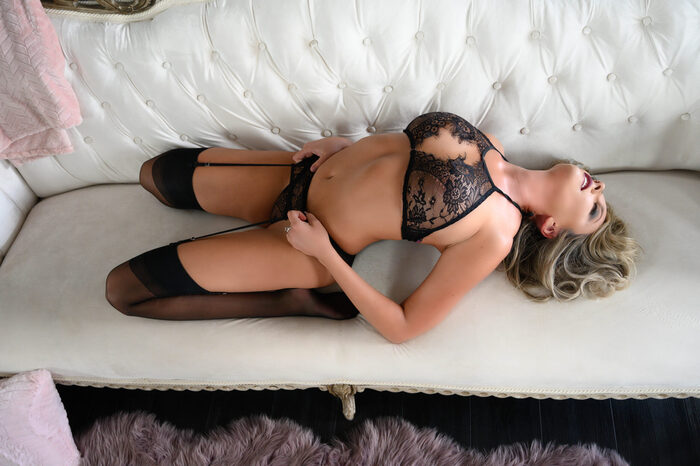 Also, consider bringing a dependable friend or family member to your boudoir photo shoot. Being able to lean on someone for moral support can make you feel more at ease and assured. Boudoir photography is a self-transforming and empowering experience, so unwind and enjoy the process. Let your inherent beauty come through while attempting to unwind and take in the moment. Always remember that being yourself fully and having fun is the most essential thing!